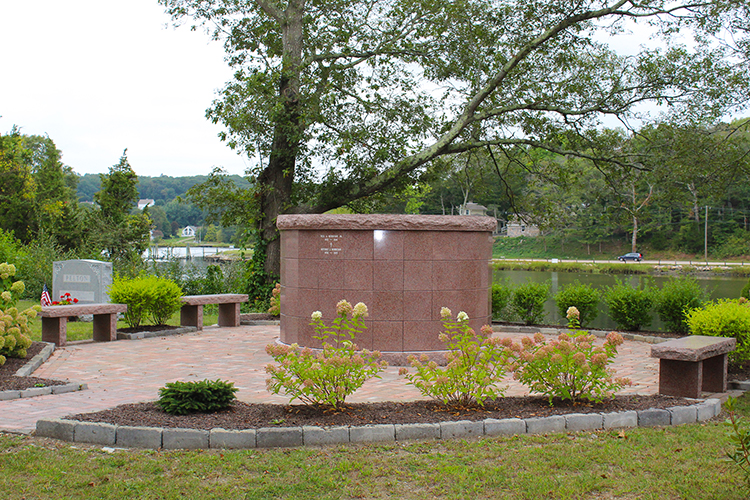 Elm Grove Columbarium
This beautiful Columbarium situated along side and high above the Mystic River offers a unique way to memorialize loved ones in a dignified and respectful manner in this beautiful, secure and everlasting structure.
There are 96 niches, which can hold up to 192 Cremation urns, (2 urns per niche). The niche fronts are polished memorial granite made to last an eternity.
Greenman Memorial Chapel, which is located next to the Columbarium, is available for use at no additional charge.
Interment and inurnment pricing is listed under our price list page. Contact the Elm Grove Cemetery Superintendent for more information.