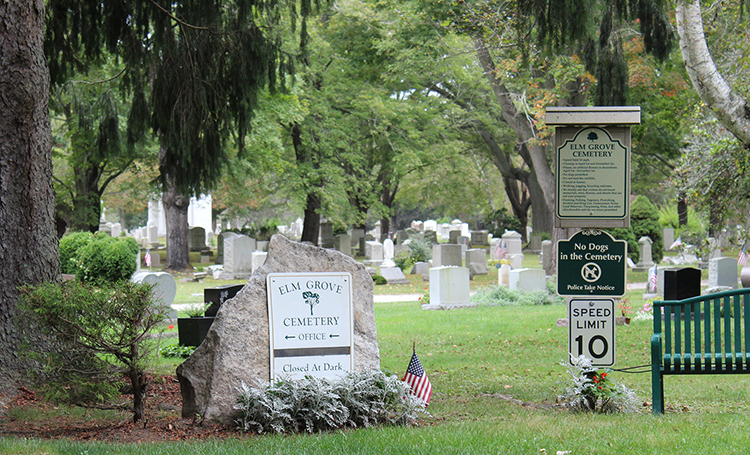 About Elm Grove Cemetery
The Elm Grove Cemetery Association is a non-profit association which was established January 17, 1853. The 150+ year-old cemetery contains over 13,000 interments. Part of the rural cemetery movement, of the mid-nineteenth century, Elm Grove represents the Victorian approach to eternal rest in a park setting of rolling hills, brooks, and trees, showcasing ornate sepulchers decorated with flowers, willow trees, crowns, and trumpeting figures.
In the early 1890s, the elms came down and the Westerly Granite Company, using several stonecutters from Italy, began construction of the memorial arch. The complete gateway spans 54 feet and is 32 feet high and 6 feet thick.
Today, more than a century and a half after its incorporation, the Elm Grove Cemetery Association still thrives, operating primarily with revenues from the sale of lots and foundations.
Elm Gove offers a beautiful park setting for those who care to wander through a piece of local history. Visit our history page for more detailed information about the history of Elm Grove Cemetery Association.